If you have an Android phone / Smartphone or Tablet you're going to want to update it to the latest version to get all the latest features. Here's i explain how to update version Android on your smartphone or tablet.
We all want to something new and impress friends and other. So, Upgrading an Android device take you to newer version of the operating system like 4.0 Ice Cream Sandwich or 4.1 Jelly Bean bringing new features for your smartphone or tablet.
Upgrades for Android devices are generally available and will depend on the manufacturer and mobile operator.
Generally, you will receive a notification that an update is available but you can also manually check and upgrade your device manually.
Step 1 :
When a upgrade a new version first backup your data such as contacts and photos because a data loss chances is more.
Stpe 2 :
Click on setting option and scroll down the setting menu and click on About Phone or About Tablet.If you have a tabbed settings menu then this will appear in the 'genreal' section.
Step 3:
The menu can vary slightly from device to device but click the 'Software Update' or Similar Button.This section of the menu will also detail which version of Android your device is running.
Step 4: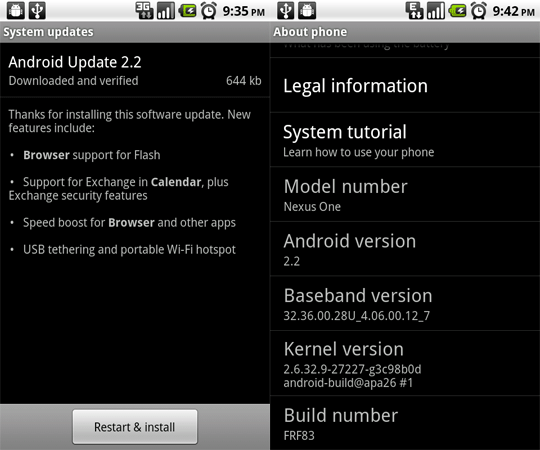 Your phone or tablet will now search for an available update.If you are taken to another menu select the 'software update check' button or similar.
If update is available your device then you will be asked you wish to install it.if you select yes then system will download and install the new software and now reboot.